Effecient Steel Deck Roll Forming Machine
Roof decking floor profiles are typically used as structural components. The steel decking floor is a cold-formed steel sheet. Metal Decking use in roof and floor systems for supporting the concrete or insulating membrane of a roof. Its design and construction magnify properties of the steel. It creates a high strength-to-weight ratio that lowers the material, handling, and erection costs. Steel Floor decking roll forming machine This is the new type we engineer for decking machine, used for building surface panel.
1.Processing flow diagram of machineManual decoiler→ Feeding material into machine →Roll forming machine →Measure length →Hydraulic cutting →Finished Products
configurations
manual decoiler, guiding platform, main machine of roll forming, cutting device, electric motor, hydraulic station, Delta PLC control system, run out table
Material
(This material is a little hard than normal material , so the machine need to be made according this material)
Minimum Thickness
0.3-0.8 mm
Max Thickness
1.0 mm
effective width
1000 mm
Feeding width
1200 mm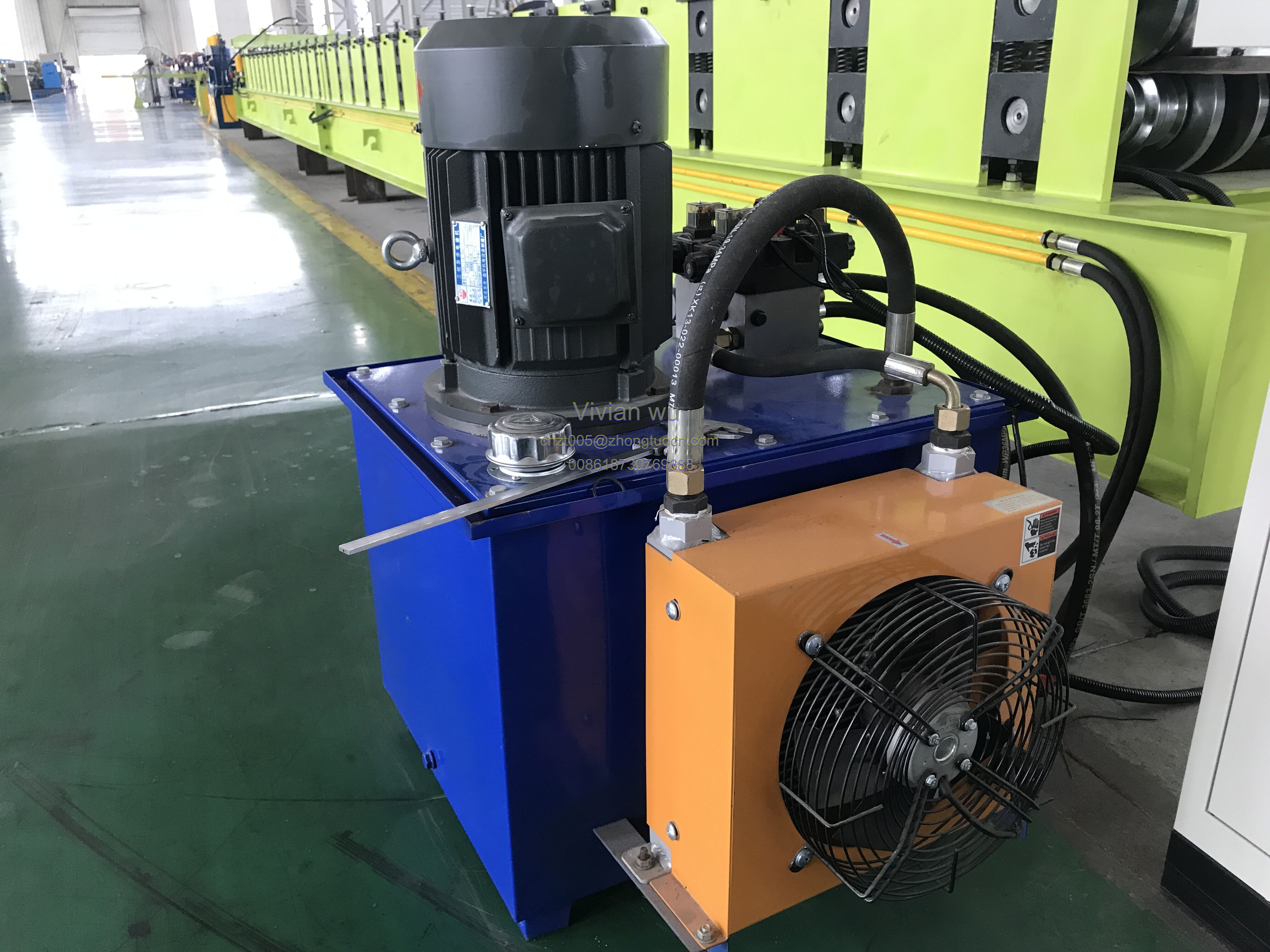 ZTRFM has been dedicating to roll forming technologies for over 2 decades and now boasts strong experience, capabilities, innovative thinking and roll forming expertise to provide perfect roll forming solutions to our clients. At ZTRFM, we can help build a better future for you and your customer.